Light+Building Fair, 2022
The Light + Building 2022, Autumn Edition after two and a half years of pandemic has been more than successful. The world's leading trade fair for lighting and building services technology has proven its relevance as an international meeting place for the sector. We are grateful to everyone who was there with us. It is our pleasure to finally meet you in person at the IBV booth, where we could introduce our latest developments.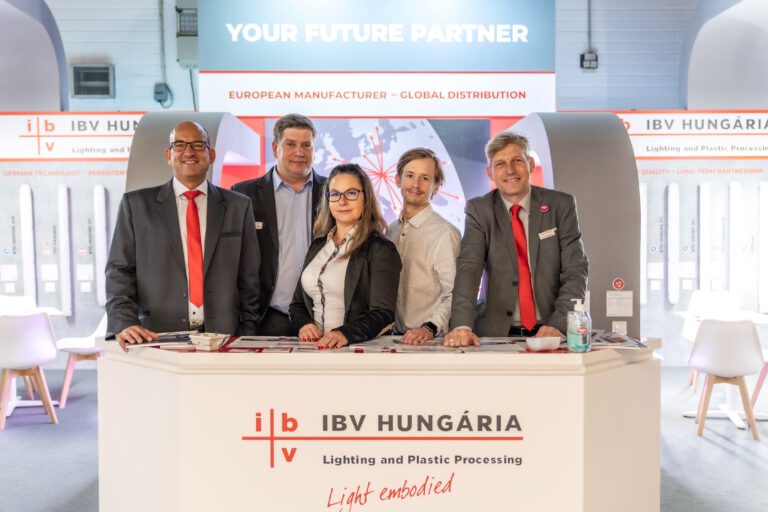 Dear Sir or Madam,
we would like to express our gratitude for visiting Light + Building Autumn Edition 2022. This show has undoubtedly been a special one due to the four-year gap between the former and the recent editions. We trust all our visitors consider it was worth to take the time, cost, energy and risks to come over to the fair and to visit IBV booth. In contrast to the difficulties of the global industry a good deal of novelties could be showcased within IBV portfolio.
We hope you had a safe return and request you a bit of patience allowing us to provide the adequate answers to the open issues. You will be contacted to roll the business further within the soonest, or you can also contact us at: sales@ibv.hu
Yours sincerely,                                                                             
Your IBV Light+Building Sales Team