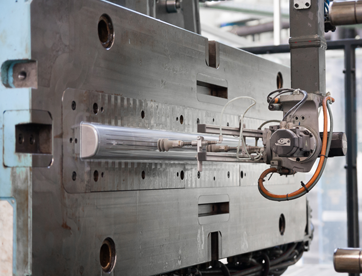 With our three injection moulding machines (with a pressing force of 1.000 ton) we process several hundred tons of thermoplastics annually, such as PC (polycarbonate), PMMA (Polymethylmethacrylate). With these machines we produce UV-resistant diffusers designed with respect to their optical characteristics.
We have vast experience in the production and handling of transparent as well as opalized thermoplastic polymers.
The production is scheduled according to Kanban principles.