IBV HUNGÁRIA Kft. – a leading European manufacturer of dust and waterproof luminaires, similarly to the previous years has exhibited and received considerable attention at the Light & Building Trade Fair in Frankfurt between 13-18 March 2016.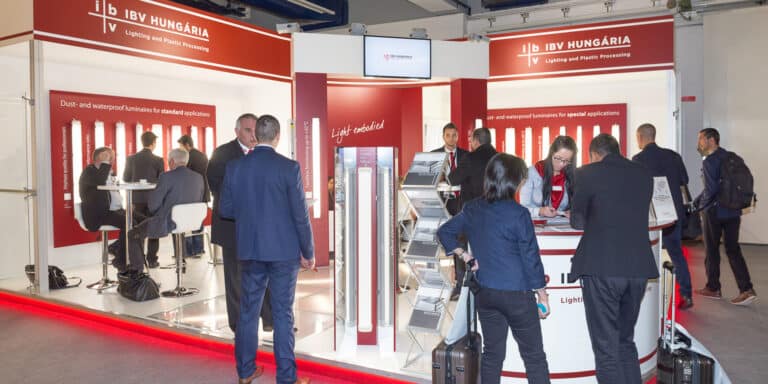 The world's leading exhibition for lighting is an excellent opportunity for us to showcase our full range of innovative selection of advanced LED-lighting technologies and energy-saving luminaires.
Visitors attending our booth were particularly interested in our recent, state of the art developments as well. Besides presenting our comprehensive product portfolio, such exhibitions always provide outstanding possibilities for the extensive measuring of the actual market needs, which is always inspiring for manufacturers that are looking for challenges and want to customize their portfolio to the expectations of their customers.