Invitation to Light+Building 2022, Frankfurt October 1, 2022
As a leading manufacturer of dust- and waterproof luminaires,
we are thrilled to finally meet you in person at the Light + Building 2022 show. We cannot wait to show you a couple of exciting luminaires and introduce our latest developments.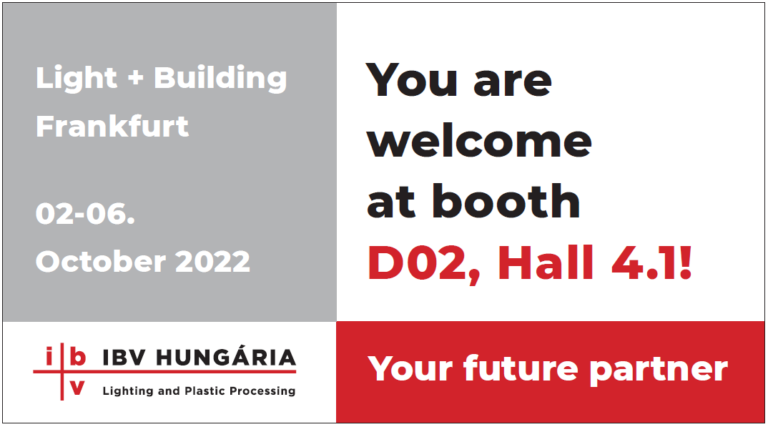 Come and see the wide range of our luminaires for several purposes and fields of application. We will present our:
· Premium range with smart solutions
· Standard range for price sensitive markets
· Luminaires for special and extreme environments
· Classic linear and extruded fittings with quick installation
· Explosion-proof luminaires for (Zone 1, 21 / Zone 2, 22)
· Green LED lighting made of recycled PC
· Portfolio for plant cultivation
If you wish to learn more about our trendsetting fixtures with increased IP protection and several novelties in the market, you are welcome to join us at our booth D02, in Hall 4.1.
We have samples available to view and our team will be on hand to answer any questions you may have.
Everything will be even more spectacular in live!
Make your appointment and request your free digital entry voucher now at:
Yours sincerely,
József Horváth & your IBV Light+Building Sales Team